BERNARDSTON UNITARIAN CHURCH
---
Bernardston Unitarian Church Calendar

Summertime 2008
JULY 13 ~ 11:30 AM ~ "THE INNER PATRIOT"...about love of country, peace, hope....
You are invited to join us for a summer service on July 13 at 11:30 am with Rev. Albert Ciarcia. Coffee and goodies start at 11:00.
Other summer activities:
July 24 Bernardston Unitarian Church and Northfield First Parish Unitarian are co-sponsoring a slide presentation on Iran, featuring Rudy Perkins, who recently returned from a wonderful trip getting to know the people of Iran. Rowshei Maghsoodi, from the Bernardston Congregation, will treat us to her special Persian desserts. This event will be held at the Northfield First Parish Church from 7-9pm.
Persian bellydancing at the Bernardston Church on Tuesdays evenings from 7-8 pm. Please call "Kismet" to sign up at 413-522-4563. A fun way to get in shape!
In August, Rev. Steve returns for three Sundays before leaving for his world tour! Don't miss Steve on Aug. 3, 17, and Bon Voyage Party on Sunday, August 24th. 2nd Sunday, Aug. 10, will be Rev. Ciarcia, as usual.
Our historic Meetinghouse has hosted several Bernardston town summer concerts, including a packed house for The Nields. And, it seems that the children's "Ark" has also come in handy this summer!
Look for some special classical music in August.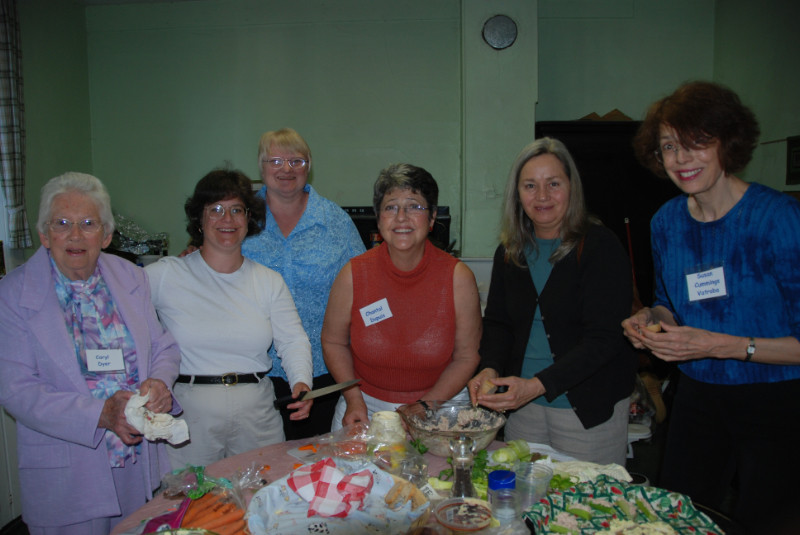 The Kitchen Team for the David Korten Great Turning Event – June 1
Linda must be looking for more food!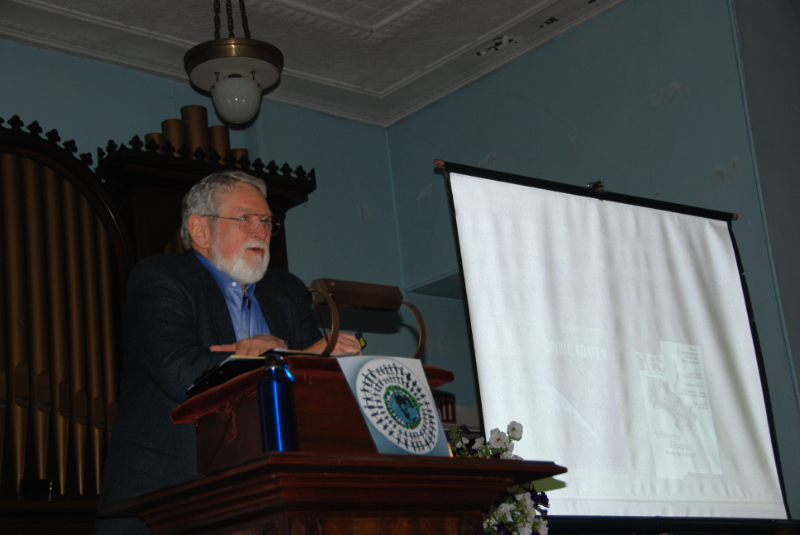 David Korten Event Scrapbook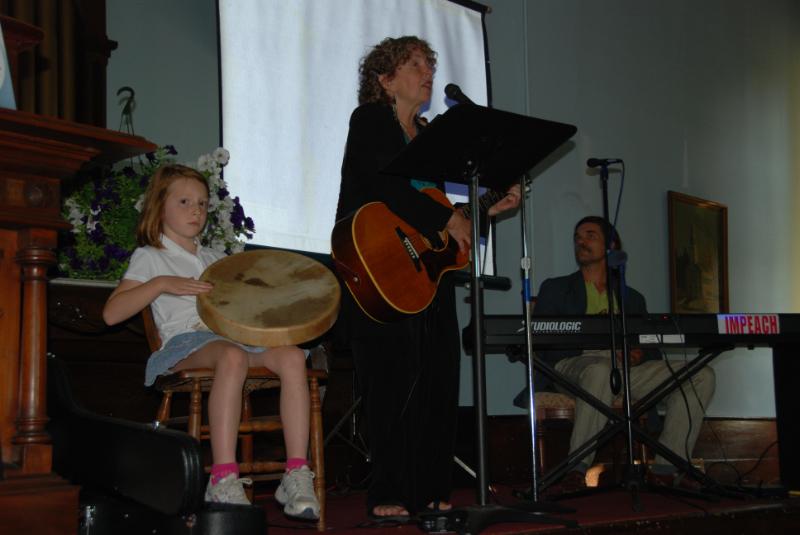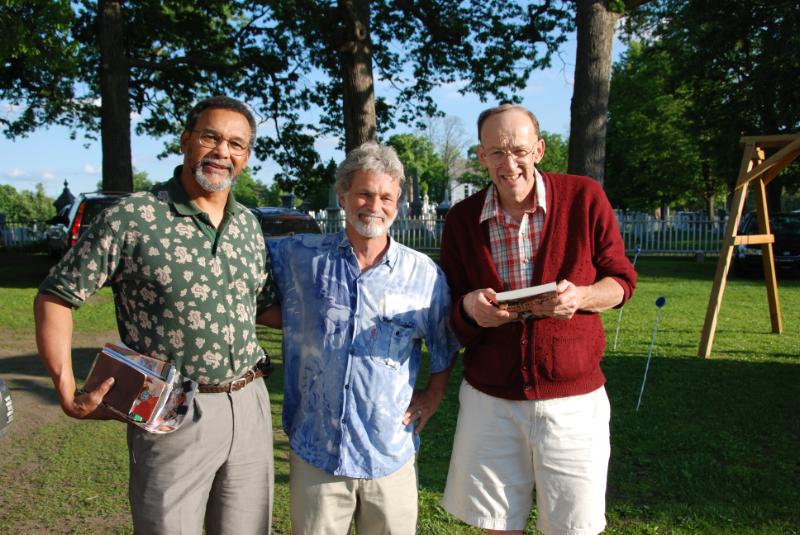 UUJEC, Dean's Beans
He's their mentor!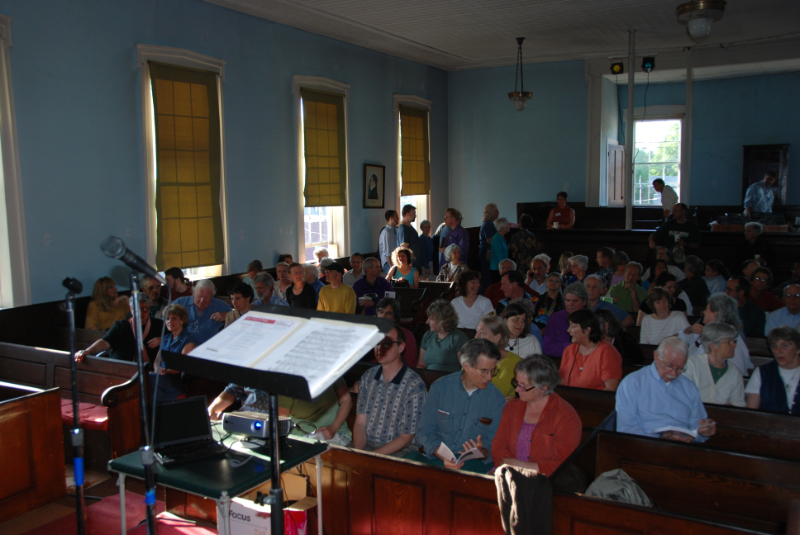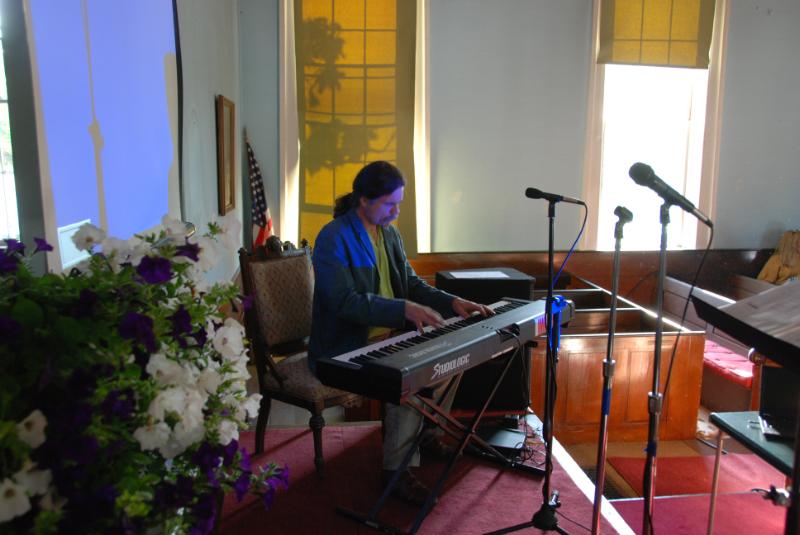 Dan Dewalt on Piano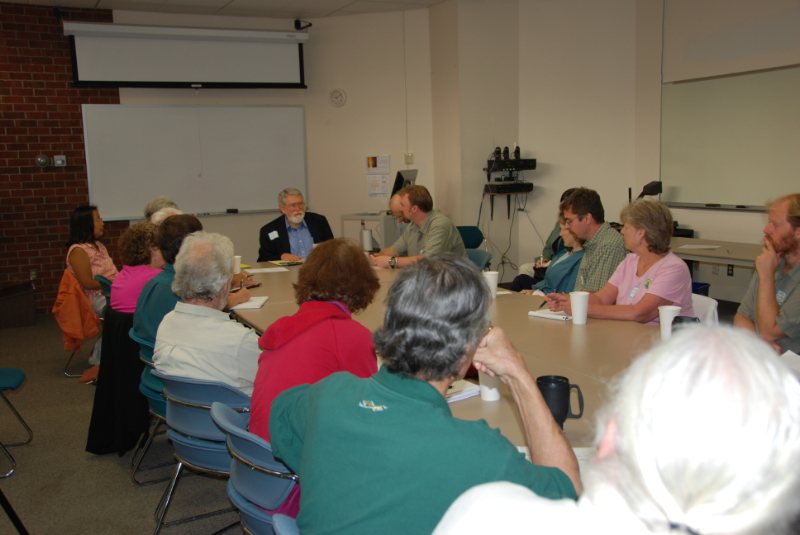 Community leader seminar, at GCC Downtown.


Web master ~ Mark Wadleigh mwadleigh@comcast.net
Program or building questions: Annette Mackin Wadleigh 648-9574
Pastoral needs: Rev. Steven Wilson 617-852-2292
Rev. Al Ciarcia 203-597-9569 Congregational Unitarian Society Pres.- Bill Griswold, Clerk and Historian- Caryl DyerFranklin County
Barn photos copyright TEAGA/Annette
---