BERNARDSTON UNITARIAN CHURCH
---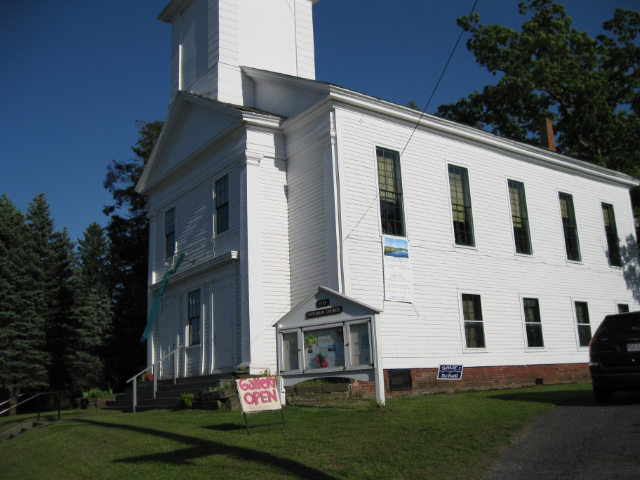 A UUA Congregation
in the historic 1739 First Meetinghouse
welcoming people of all faiths and children!


Served by Rev. Albert Ciarcia, Rev Steve Wilson and Eric Wasileski,
Music coordinator, Beverly Phelps

Coffee at 11:00 ~ Service at 11:30
First Sundays Eric Wasileski
Second Sundays Rev. Al Ciarcia
Third and Fifth Sundays "Special Programs"
Fourth Sundays Rev. Steve Wilson

---
---
Sundays- 11:30 am - Coffee Hour at 11

November 29~ Rev. Jean Wahlstrom ~Giving Thanks for All That Is Our Life
Rev. Jean Wahlstrom grew up in Bernardston, and was ordained by this congregation in 1993. She has served congregations from Portland, Maine to Phoenix, Arizona and is now parish minister at the May Memorial Unitarian Universalist Congregation in Syracuse, New York

Sunday~ December 6~ Eric Wasileski ~Holiday Service
Pot Luck Luncheon after the service. Bring something to eat or just bring yourself. There's always plenty to go around!

Sunday ~ December 13~ Rev. Al Ciarcia, "In A climate of Continuous Tension"

Sunday ~ December 20~ Arts and Activism with an emphasis on "Artful"
~ Come enjoy the spirit of the season by making a centerpiece with greens and flowers to enhance your winter table or to cheer a friend. Coffee at 11, making arrangements from 11 until 12:30.

Sunday ~ December 27 ~ Rev. Steven Wilson with Dan Tinen "Top 10 Religions"
....at the end of the decade, we reflect on what there is to learn and where we are headed.

Wednesday Free and Open Art Workshop meets weekly from 9-12. Come work in your own medium and get kind critiques and pointers from your peers.  (Followed by optional $5 lunch special at the 4-Leaf!)In case of inclement weather, call 648-9574 to confirm.

Happy December Birthdays: Dave, Dolly, Caryl, Rowshei

We are providing holiday gifts for a Mother and son. Contact Annette and Robbianne to participate or donate to this project.

Fall Art Show at the Meetinghouse is a return of " Barns of Franklin County- the Photographs" ~Photos by Bev, Annette and Laura are for sale.

Belly Dancing Continuing through November. Call 648-9574 for dates and times
Get a good dose of middle eastern music, culture and movement from our dear Rowshei. click here, for more info

---

Experience Unitarian Warmth
There's always something happening at
the Bernardston Unitarian Church
Calendar
PhotoPage
Links
Find Us - Directions
Poetry by Nick Fleck
A history of the church from the 1600's
Minister's page
Honoring our Elders Over Eighty
E-mail

Bernardston Unitarian Declaration of Fellowship:
We unite to affirm
that love is the spirit of this church
and service it's mission.
This is our great covenant:
To dwell together in peace,
To seek knowledge in freedom,
To give service to humanity.